Activities > Bari Meeting 12/Mar/2020
"Embedding Nodes' perspectives to strengthen impact assessment capacity and approaches" - 12th March 2020, Online, Bari, Italy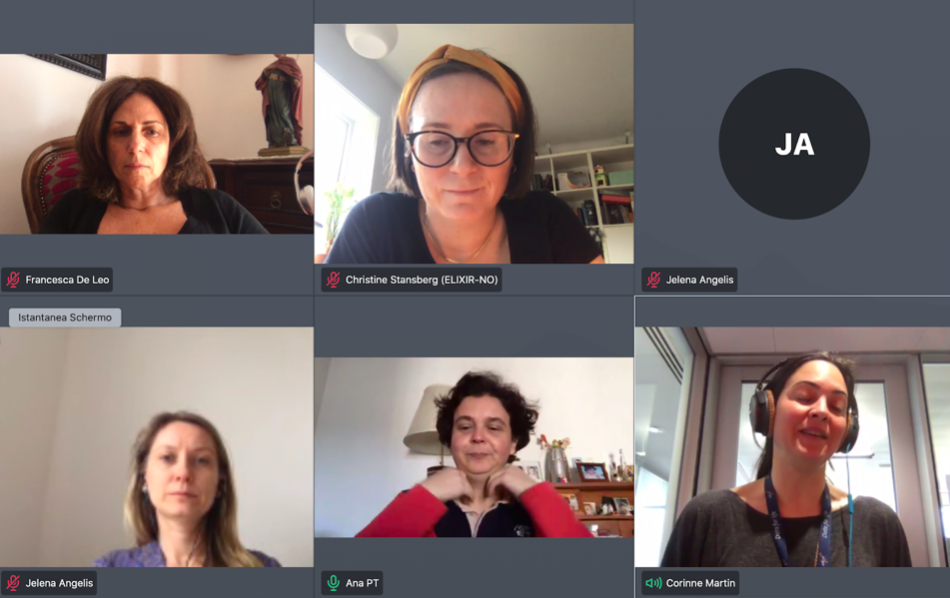 GOALS
Become familiar with RI-PATHS' current efforts to build a common methodology for assessing the socio-economic impact of research infrastructures.
Gain an understanding of what performance and impact assessment is already taking place in ELIXIR Nodes.
PROGRAM
Session 1: Keynote presentation - "A framework for the assessment of the socio-economic impacts of research infrastructures: Why and how?" (Chaired by Jelena Angelis, EFIS Centre & RI-PATHS project)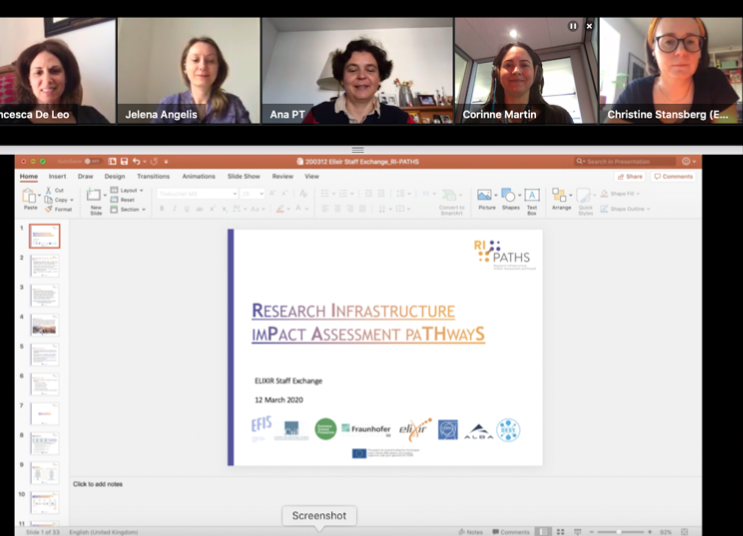 Session 2: Round-table updates on each national approach
Node's (Italy, Portugal, Norway) verbal update on their current approach for performance and impact, be it in development or at operational stage.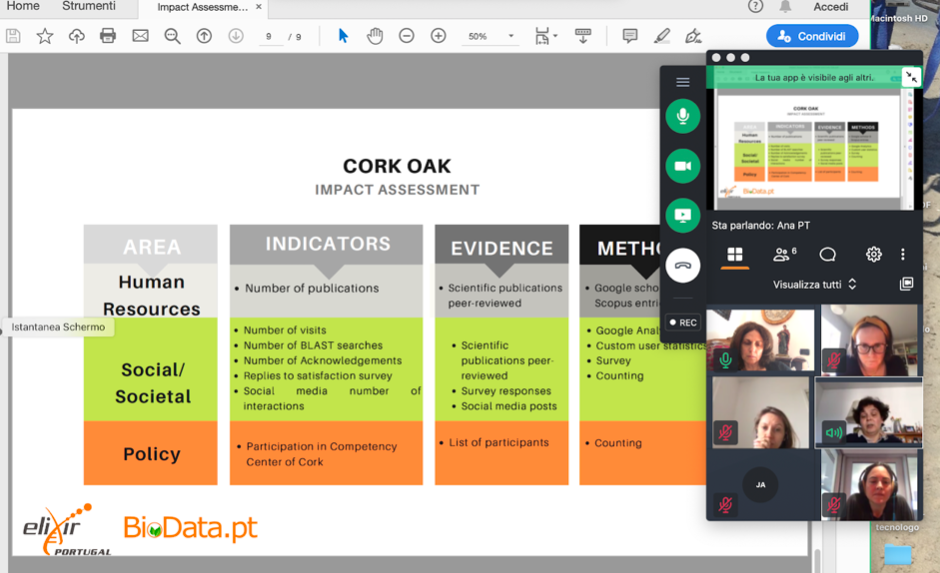 Session 3: Next steps
Group discussion on next steps for the Staff Exchange project.
LINKS
- Presentation by Jelena Angelis, EFIS Centre & RI-PATHS project
- Presentation by Ana Portugal Melo, Deputy Head of Node, ELIXIR PT